Some notes
---
                   

Some Notes: 

* At ATH, 38MHz riometer was installed for 120925-161025, though the sensitivity 
  was not sufficient to see CNA.

* For Istok, GPS synchronization seems to be failed.  It was found on
March 5, 2019.  The PC clock of the VLF and riometer is less than 1 minute
different from correct time.  This error was corrected at 06 UT on March 5, 2019.
This error may be caused at the power failure on September 20, 2018. 


---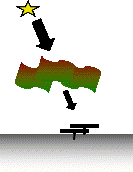 ISEE Riometer Home Page .